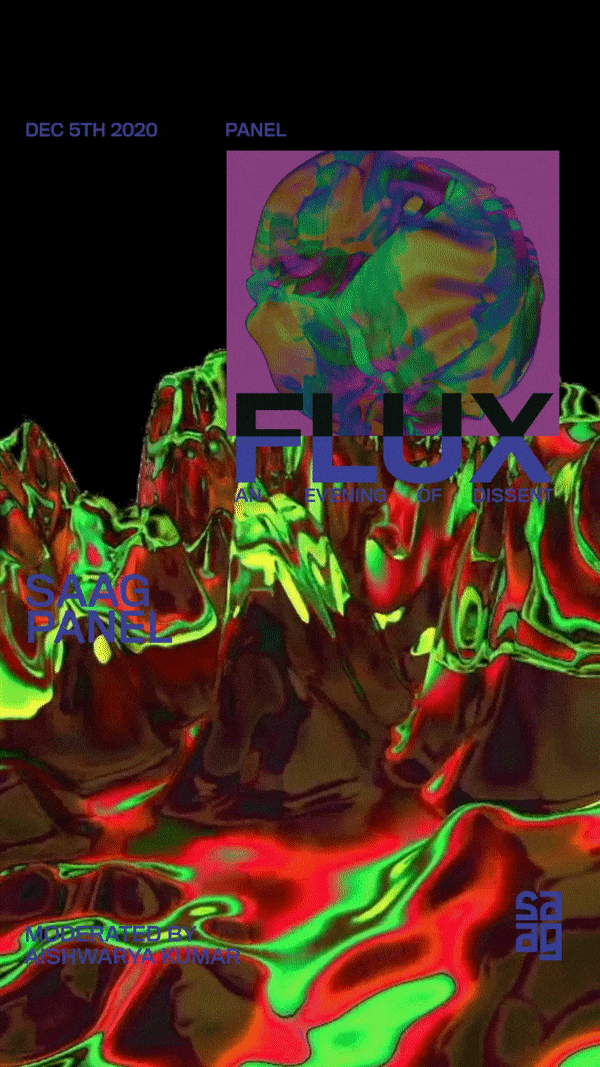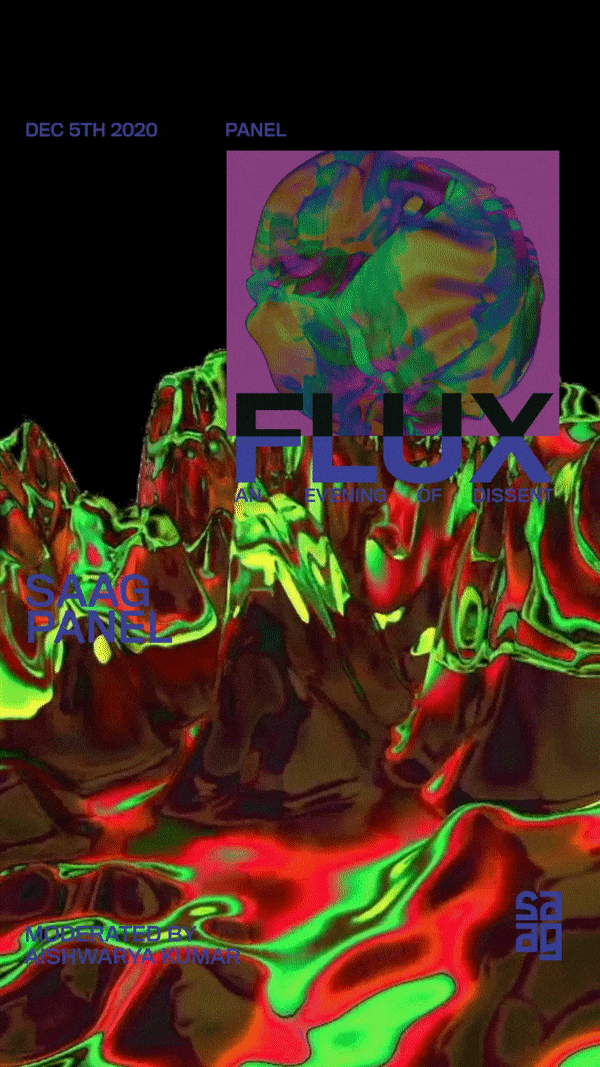 FLUX · A Panel on SAAG, So Far
Four editors reflections on our beginnings in 2020 & look ahead.
FLUX: An Evening in Dissent
Aishwarya Kumar moderated a panel with fellow editors Kartika Budhwar, Shreyas R Krishnan and Nur Nasreen Ibrahim to discuss our early interview series as well as reporting, fiction, comics, zines, and the broader community-building efforts that motivated us and continue to.
Watch the event in full on IGTV.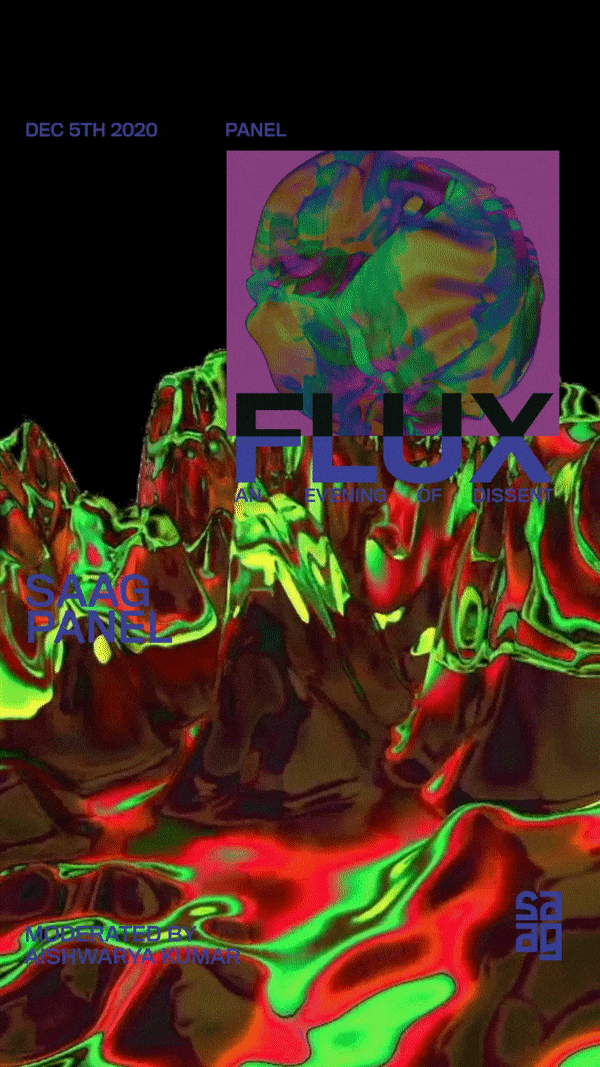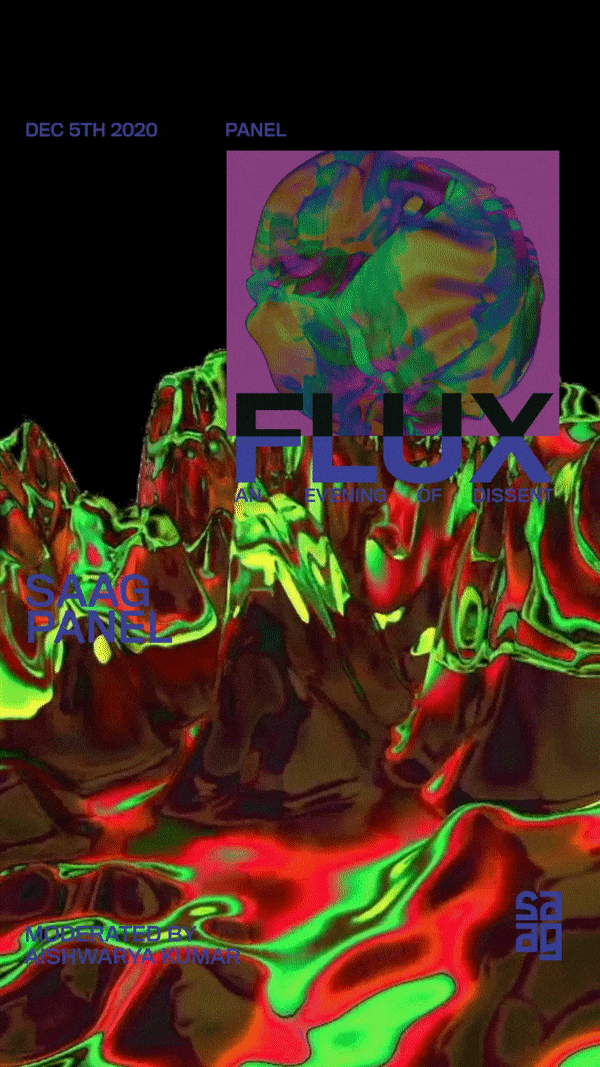 Aishwarya Kumar is a feature writer for ESPN and National Geographic. She is based in Hartford.
Nur Nasreen Ibrahim is a journalist and writer currently a Margins Fellow at the Asian American Writers Workshop, and a television producer formerly at Al-Jazeera and Patriot Act. She is based in Brooklyn.
Kartika Budhwar is a literary scholar at the University of Houston, writer, and educator for Writers in the Schools. She is based in Houston.
Shreyas R Krishnan is an Assistant Professor in illustration, comics, and visual storytelling at Washington University in St. Louis.
Neha Mathew is a graphic designer and interactive artist currently a Graphic Designer at Laundry Service, previously at Creative Theory Institute. She is based in New York City, Washington DC and Toronto.
Experiments in Radical Design & Typography
FLUX · Natasha Noorani Unplugged: "Choro"