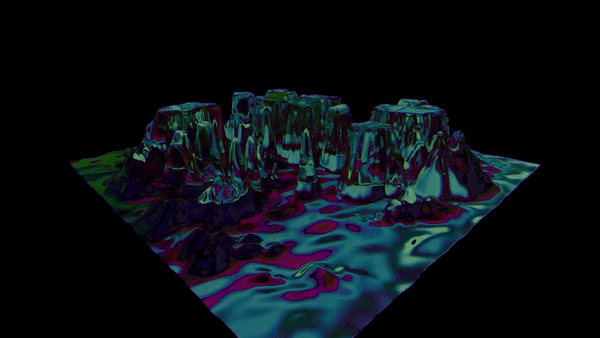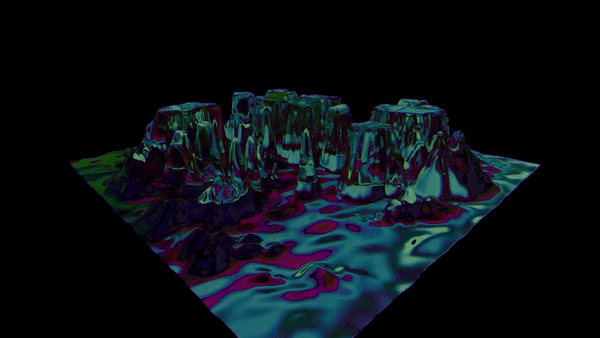 Things that seemed possible and realistic suddenly turning utopian.
On Intent
FLUX was held on 5th December 2020 during Volume 1 of SAAG. The event's discussions were largely in the context of US politics, with some exceptions, and thus focused more on American diasporic views than our content in general.
For the editorial team, FLUX: An Evening in Dissent was about the immense flux in ideas, social norms and political realities we were experiencing, frequent whiplash while wearily towing vessels we knew were obsolete day in and day out. Things that seemed, finally, ripe as they could ever be had suddenly turned utopian. A global pandemic that had stranded us all emotionally and psychically. A sense—despite the defeat of Donald Trump—of a heightened sociopolitical danger amongst the US Left in the wake of the historic progressive defeat of the Bernie Sanders and Elizabeth Warren campaigns in the Democratic primaries. A dissipated progressive movement. Disillusionment with local and national politicians who reneged on promises to defund the police following a summer of protests after the killing of George Floyd. A media landscape monopolized by corporate elites. A lack of inaction on meaningful abolitionist goals, from prisons to detention centers, that had gotten mainstream attention in unprecedent fashion just weeks or months earlier. As the panels with Nikil Saval, Kshama Sawant, Bhavik Lathia, Jaya Rajamani discussed, this retrenchment of the centrist wing of the Democratic Party—the old guard, that had seemed tenuous for some time—was at the time asserting itself powerfully in the form of cabinet appointment announcements and a sense of unease that, truly, not much would change. What could we do whilst in eternal quarantine?
Most crucially: where could we find optimism? We found it in media spaces, in the poetics of internationalism, in the attempts to think about capitalism & neoliberalism during a global pandemic in internationalist terms, whilst also being specific about what we wished to highlight about the American context. Whether it was housing rights protests in Philadelphia, protests to tax Amazon in Seattle, or harsh truths about the Left's failure to engage with key demographics based on statistics from the general election, even the demoralizing moment gave us a great deal to be honest about. Meanwhile, those in other countries offered great succor and support in community building.
All of this was reflected in the design system by Divya Nayar & videography by Vishakha Darbha that allowed the event to move smoothly. The background generative artwork shown above was created by Designer Neha Mathew was literally evokes fluid topography: the sense of the grounds shifting beneath our feet heightening our sense of change and even danger.
Scroll below to subscribe to our newsletter today & get exclusive news about our upcoming in-person and virtual events.
Navigate through FLUX: An Evening in Dissent through the links below, or watch the full event on IGTV (Part 1, Part 2, Part 3)
Generative artwork by Neha Mathew.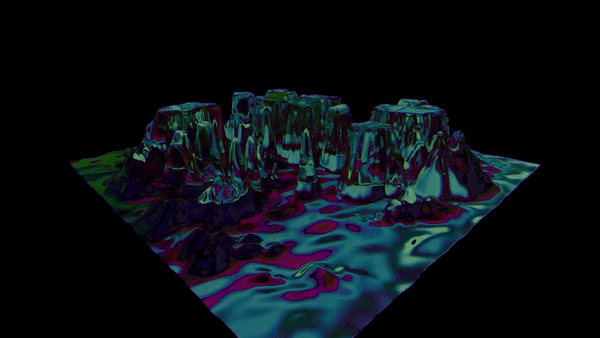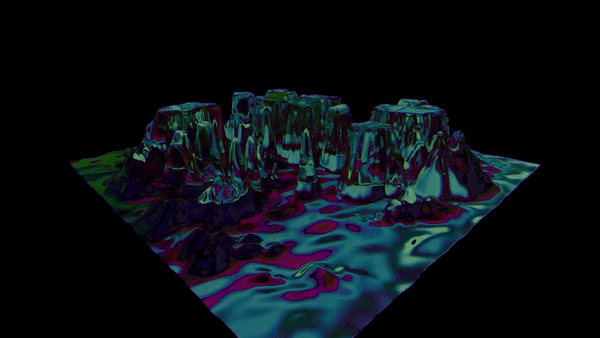 The Disillusionment of the Left
Kamil Ahsan is an environmental historian at Yale, a Franke Fellow in Science and the Humanities, and the founder of SAAG. He is also a writer and critic based in New Haven and Lahore.
Divya Nayar is a multi-disciplinary artist and designer based in Queens.
Vishakha Darbha is a multimedia journalist, currently an Associate Producer on The New York Times Opinion audio team, formerly with The Atlantic, Mother Jones, Vox, and Grist. She is based in New York.
Experiments in Radical Design & Typography
Battles and Banishments: Women's Encounters with Heroin Addiction in Maldives
COVID-19 and Faith in Cox's Bazar, Bangladesh